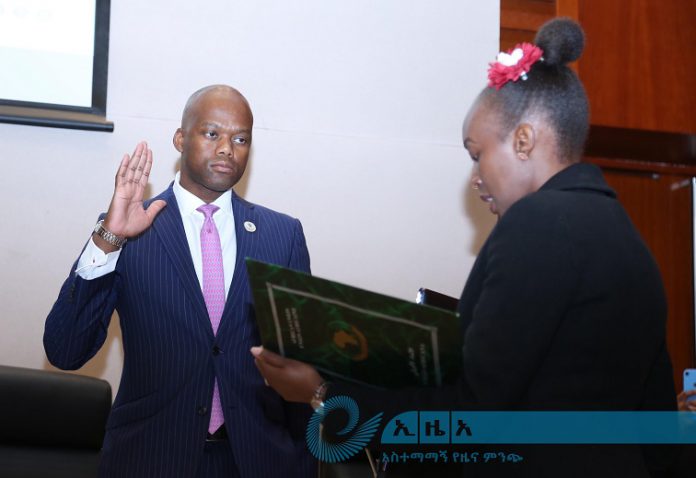 ENA March 19/2020 The African Continental Free Trade Area (AfCFTA) will enable the continent to significantly boost intra-Africa trade and help establish an integrated market, Secretary-General of the free trade area said. 

Following his swearing-in ceremony as the first Secretary General of AfCFTA today, Wamkele Mene said the trade area "has the potential to be a catalyst for industrial development, placing Africa on a path to exporting value added products and improving Africa's competitiveness both in its own markets and globally."
AfCFTA sends strong signal to the international investor community that Africa is open for business based on a single rule book for trade and investment, he added.
Accordingly, the free trade area offers an opportunity to confront the significant trade and economic challenges such as market fragmentation, smallness of national economies, over reliance on the export of primary commodities and lack of export specialization, among others.
"I am committed to ensuring that the AfCFTA is effectively implemented such that there is shared and inclusive economic growth," Mene pledged.
African Union Commission Chairperson Moussa Faki Mahamat said during the occasion that the commission is fully behind the new secretary general so as to realize the continent's ambition through AfCFTA.
"I can reassure you the full support of the African Union, and obviously the support of the African countries," he affirmed.
The African Continental Free Trade Area (AfCFTA), which has a market of 1.2 billion people with a combined GDP of 2.5 trillion USD, will be headquartered in Accra, Ghana.