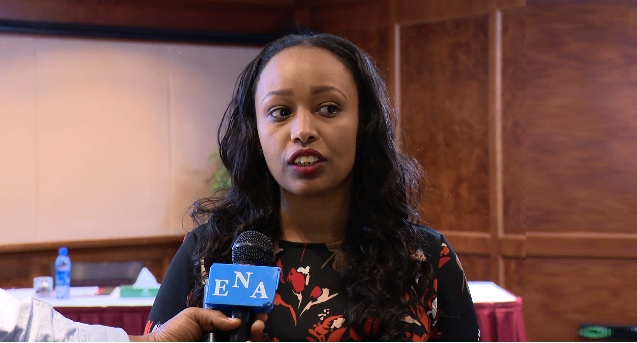 ENA,March 7/2020 Ethiopian Planning and Development Commission disclosed that it is working to reduce poverty to 19 percent this Ethiopian budget year by sustaining the fast economic growth registered over the last two decades, .
Poverty reduction, which is one of the major challenges of the country, remains among the government's top priorities.
In an exclusive interview with ENA, Planning and Development Commissioner Fitsum Assefa said "poverty has been a big challenge and the priority of the government over the past two decades."
Poverty is projected to be reduced to 19 percent of the total population this Ethiopian budget year, the commissioner stated, adding that "we (however) have to continue to grow at high rate."
"The fast growth we had registered during GTPs I and II has helped us cut poverty by half. As a result, we have now about 25 million, which is one fourth of our population, under poverty. So poverty reduction will continue to be the priority in the coming planning period," she stressed.
Fitsum added that poverty is one of the macro challenges that the country is facing both at rural and urban areas. "This poverty should be slashed, if not eliminated 100 percent."
The commissioner revealed that "one of the shifts that we are making in the coming 10 years will not be measuring poverty only by consumption as before, but through multidimensional poverty."
The commissioner pointed out that "Ethiopia, unlike many countries in Africa, mainstreams global commitments into its national development plan."
Speaking about the national efforts to realize the Sustainable Development Goals (SDGs), Fitsum said, "When we make efforts to achieve the goals on our national plan, we will simultaneously be achieving the Sustainable Development Goals (SDGs)."
According to her, the commission has conducted two studies by focusing on baseline study to identify the country's position in terms of the 17 SDGs and the needs assessment.
Furthermore, she stated that the studies have helped to mainstream SDGs into the national plan till the indicator level.That is how the commission monitors. "When we monitor the real achievements of our national goals, we will simultaneously be monitoring the SDGs."
According to the commission, the country's first ever 10 year Perspective Development Plan is expected to be implemented from July 2020 to 2030 to make it fit in line with the Sustainable Development Goals (SDGs).