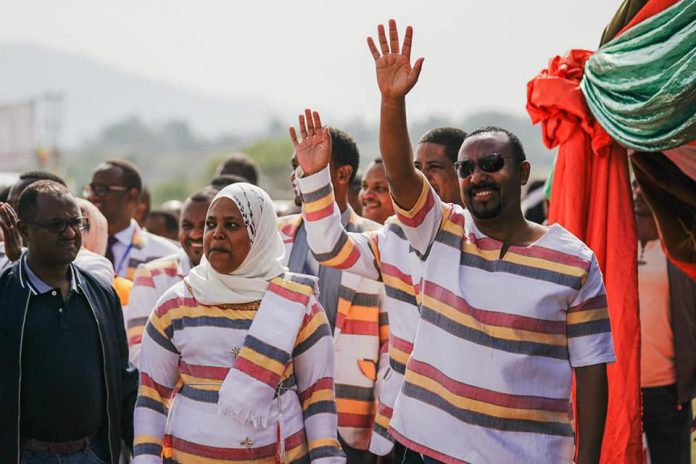 ENA,March 7/2020 Prime Minister Abiy Ahmed has arrived this morning at Tarcha town, Dawro Zone, Southern Nation Nationalities and Peoples' Regional State to hold discussions with the residents of the Zone.
Up on arrival, the Premier was welcomed by high level officials of the region and residents of Torcha town.
During his stay, the prime minister is expected to deliver a speech to the residents of the Zone gathered at Tarcha Stadium.
He will also hold discussion with representatives of the residents of the Zone this afternoon.