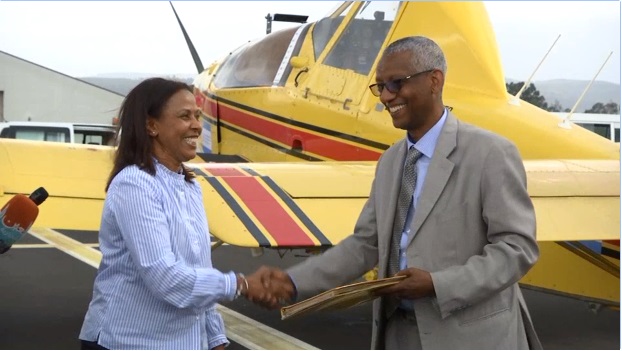 ENA,March 6/2020 The Food and Agriculture Organization handed over today an aircraft sprayer that supports the fight against locust spread in parts of Ethiopia to Ministry of Agriculture.

During the occasion, FAO Country Representative Fatouma D. Seid said the organization will continue supporting Ethiopia's efforts in ground and aerial control operations.
She revealed that FAO will also provide two additional aircraft sprayer, three helicopters, over 30 vehicles, and pesticides.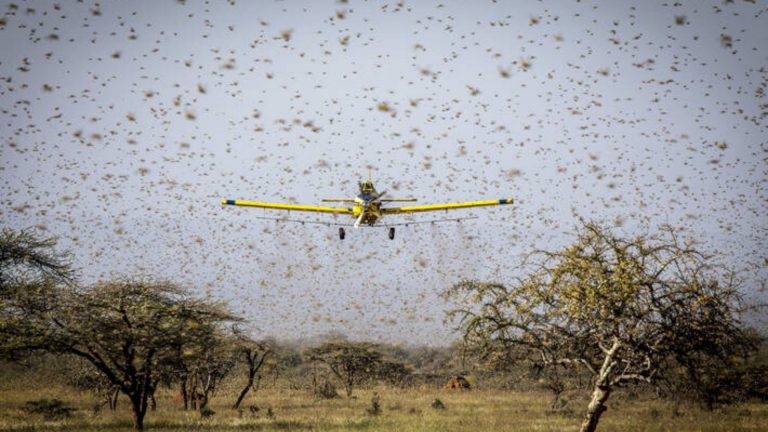 The recent support of this additional aircraft will bring the number of the country's planes to six, and one more aircraft will follow in the coming two weeks, the representative stated.
Agriculture State Minister, Kaba Urgessa said on his part the ministry needs over 8 aircraft sprayer to control the aggressive spread of locusts in the country.
"The support from FAO is, however, very immense," he noted.
The state minister underscored that the fight against the swarms requires cooperation among East African countries and with partners for resource support, including finance.