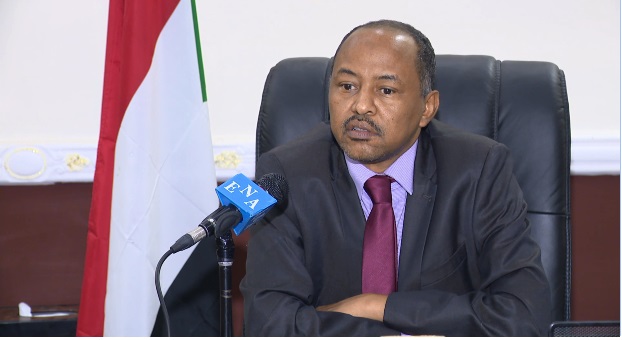 ENA,March 4/2020 Sudan says it wants its relationship with Ethiopia, which has hugely been concentrating on political cooperation, to cover all spheres and become institutionalized.
Ambassador Mukhtar Bilal Abdelsalam told ENA that though Ethiopia and Sudan enjoy a long friendly ties the relations are hugely concentrated on political cooperation.
"There is room for better cooperation with Ethiopia in every field, whether economic, political, cultural and educational," the ambassador stated, adding that the previous government unfortunately concentrated on only political cooperation."
According to Abdelsalam, Sudan wants to pursue a different diplomatic approach with Ethiopia as the two nations have untapped potentials that require cooperation in every field.
Recalling about the revolution and one of the biggest political events in history of Sudan, he noted that Ethiopia's mediation was essential since the country has been accepted by all the forces to realize this political transition.
The ambassador added that Sudan is grateful to Ethiopia's genuine support saying,"Ethiopia was immediately on the ground to support the restoration of peace in our country."
Ambassador Abdelsalam elaborated that "Sudan was in real need of true friend. And who came and helped Sudan? Prime Minister Abiy Ahmed of Ethiopia…. You know, the people of Sudan especially the new generation of the country have much appreciation and trust in him."
The current Sudanese leadership believes that this is promising and the best momentum, according to the ambassador, who noted that diplomatic relationship has therefore to be institutionalized and transformed into a new chapter.
The two countries have also to enter into a new correct track of diplomacy for the benefits of the two peoples.
The diplomat underscored that "the relationship between the countries is, to be honest, at the top. But there is no real cooperation between the institutions of the countries. So, what we need is now to make our age-old cooperation more institutionalized."