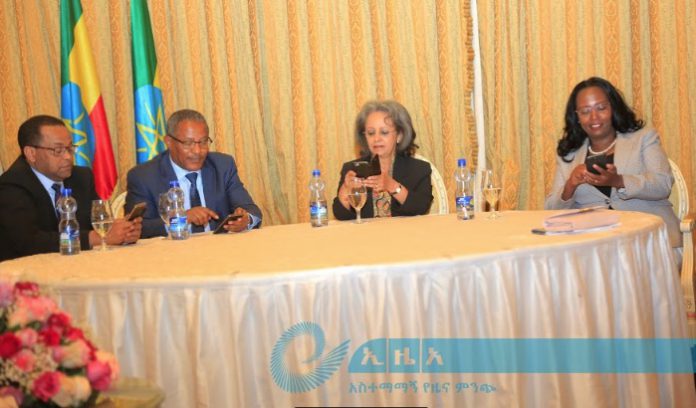 ENA,March 4/2020 Ethiopia has launched the 3rd round fundraising program for the Great Ethiopian Renaissance Dam (GERD) today.
The six-month fund raising program launched by President Sahlework Zewdie is aimed at  enhancing the participation of the public in constructing the dam.
Speaking at the occasion, President Sahlework Zewdie commended the public for providing different forms of assistance to the Grand Ethiopian Renaissance Dam since its commencement.
The President called on all Ethiopians to sustain their support as the dam is a symbol of unity of the peoples and reflection of collective hope.
Ethiopia will exercise its rights of utilizing the Nile River, she said, adding that this would be based on international conventions in the sector.
Official sources indicate that about 19 billon birr has so far been raised for the construction of the Grand Ethiopian Renaissance Dam.
The dam, which will be the largest hydropower project in Africa once completed, is now about 70 percent completed.
Filling of the dam is expected to start in July 2020.