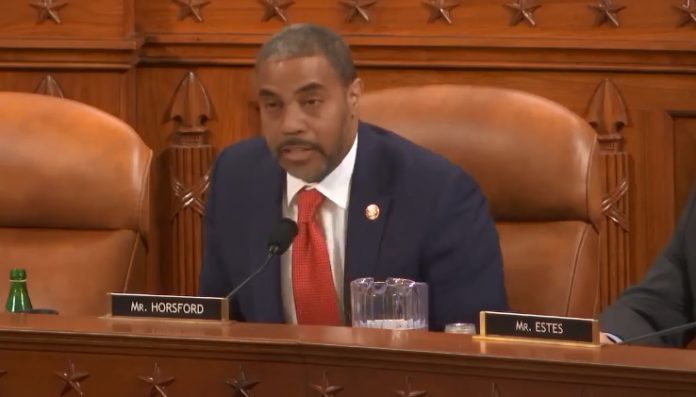 ENA,March 4/2020 Congressman Steven Alexander Horsford called upon Trump Administration to avoid discrepancy and balance stance toward the Great Ethiopian Renaissance Dam (GERD).
Horsford, who's Nevada's 4th Congressional District, said the US need to follow balanced approach towards the dam in order to ensure the interest of Ethiopia, Sudan and Egypt.
It is to be recalled that the U.S. Treasury puts out a piecemeal document for Ethiopia, Sudan and Egypt to sign, which Ethiopia rejected as totally unacceptable.
Last week, Egypt and Sudan attended the meeting hosted by US Secretary of Treasury, Steven Mnuchin, and the World Bank President David Malpass that were meant to finalize the agreement.
However, in their joint statement issued by Ministry of Foreign Affairs and Ministry of Water, Irrigation and Energy evoked that Ethiopia had notified Egypt, Sudan, and the U.S. that it needed more time to deliberate on the process.
Accordingly, Ethiopia said it did not accept the characterization of the observers that the negotiation on the Guidelines and Rules on the First Filling and Annual Operation of the GERD is completed.
Ethiopia is demanding for a comprehensive document that addresses all issues in perceptible manner. Unfortunately, everything is being done piecemeal, the statement said.
The "text" reportedly initialed by Egypt in Washington D.C. is not the outcome of the negotiation or the technical and legal discussion of the three countries, it added.
"Ethiopia's ownership of the dam does not give it license to violate the rules of international law and the encroachment on the rights and interests of nations that share with it the Nile River," it stated.
Ethiopia, with the full knowledge and agreement of Egypt and Sudan, has addressed all dam safety related issues during the International Panel of Experts process.
Foreign Minister, Gedu Andargachew said Ethiopia has full rights to use its own natural resources to extricate citizens out of poverty and building the dam in such a way as to not cause a significant harm to the downstream countries.
He underlined that Ethiopia wants the United States to play constructive role in pushing the countries to reach agreement by themselves. Any role beyond this would not benefit everyone, he re-emphasized.
The multi-billion dam is one of the largest infrastructure projects in African history and hopes to complete it by 2022 and believes it could produce 6,000 mega watts of electricity, some of which could be exported.