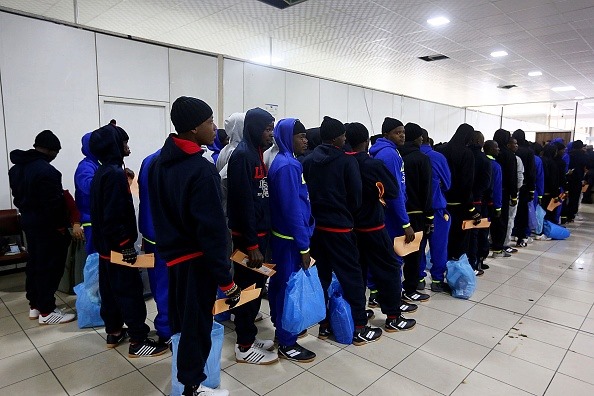 ENA,March 4/2020 The International Organization for Migration (IOM) said over 50,000 migrants have voluntarily repatriated to their countries of origin from Libya over the last five years.
Since 2011 Libya has been in a devastating civil war that trapped thousands of illegal migrants who want to cross Mediterranean Sea to Europe.
According to IOM many of these migrants have been stranded in Libya to their countries of origin and many others have also been drowned in the sea while attempting to cross to Europe.
The IOM runs the Voluntary Humanitarian Return program, which arranges the return of the illegal immigrants.
The Voluntary Humanitarian Return flights continued to assist hundreds of people every month despite security challenges, it said.
"Migrants voluntarily returned to 44 countries of origins across Africa and Asia. Prior to their departure, all migrants received medical screening to assess their fitness to travel," IOM added.
There are more than 650,000 illegal immigrants currently staying in Libya, including about 6,000 being held in detention centers, the IOM estimated.