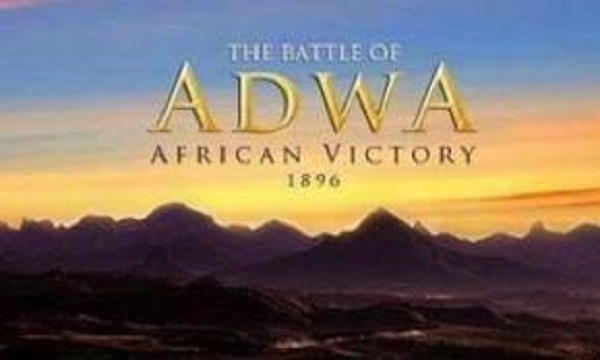 ENA February 29/2020 The Ethiopian youth should overcome the current challenges they are facing in building a democratic and prosperous country by learning from the victory of Adwa, scholars said.

Ethiopia will be celebrating the 124th Anniversary of Adwa Victory all over the country on Monday, March 2, 2020. The battle which took place between fascist Italian invaders and Ethiopian compatriots on March 1,1896 was decisively won by the natives.
In an interview with ENA conducted in connection with the victory anniversary, Institute of Ethiopian Studies Director Takele Merid said Adwa teaches invaluable lesson to the Ethiopian youth.
"The present generation should redouble their efforts responsibilities in building a democratic and prosperous Ethiopia," he noted
This generation should above all learn the importance of unity, Takele said, adding that "if we are united we can solve any problem that the country encounters. We have lots of problems today. But the past generations are sources of inspiration to the new generation if it is ready to learn from their experience."
The director stated that all Ethiopians, particularly the young generation, should renew their commitments to unity and brotherhood to overcome the current problems the country is facing
According to Takele, the secret of the victory of Adw is unity. "The spirit of Adwa should be a monument in our heart. Everyone of us should remember what happened during the period. It is because of unity, rather than division and polarization that we won," he underscored.
Condemning the ethnic conflicts in parts of the country, the director said the youth has to support the government in it handling these problems by standing in unison.
A lecturer of Law and History at Kotobe Metropolitan University, Almaw Kifle said Ethiopians and the victory of Adwa are interlinked in many aspects.
According to him, "the victory of Adwa is the foundation for all Ethiopians to think in terms of nationhood. All need to believe that the country belongs to them all, and the vision as well as problems of the nation are equally shared."
Almaw noted that victory was ensured because the invasion brought together the nation and its people, the leadership, regions and ethnic groups to fight together against the colonial aggressors.
"The youth should, therefore, learn from the victory and keep their legacy by overcoming the current challenges faced by the country," he stressed.
The victory of Adwa is an historical event that has played paramount role in building the image of the country at regional and international arenas.