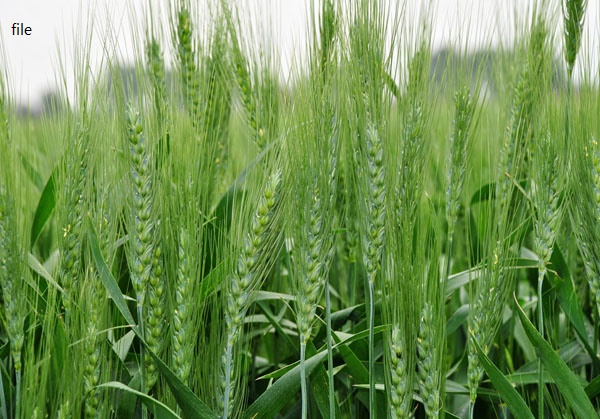 ENA February 29/2020 The International Maize and Wheat Improvement Center (CIMMYT), non-profit research and training institution, said it is ready to support the initiative of the Government of Ethiopia toward increasing productivity of irrigation-based wheat in lowland areas of the country. 

The government, in collaboration with its strategic partners, has long been striving to change the existing rain-fed production of cereals by developing wheat technology suitable for irrigated lowlands.
Accordingly, it has launched an initiative to develop irrigation-based wheat in the lowland areas of Afar, Oromia, and Southern Nations, Nationalities and Peoples regions.
International Maize and Wheat Improvement Center Country Representative, Bekele Abeyo told ENA that the center has also been supporting other national programs in order to achieve its efforts in improving food security and import substitution of wheat.
The representative noted that Ethiopia has a huge tract of land in the lowlands which can be used under irrigation for crop production and wheat. Wheat is one of the strategic food security crops to reduce the import of wheat and also increase self-sufficiency in Ethiopia.
"During the last three years, wheat production and productivity have steadily increased. If I consider some examples, we have introduced more than 5,000 advanced lines every year tested under Ethiopian conditions, and released improved varieties that are high yielding, stress tolerant and disease resistant to farmers in collaboration with our national partners," he stated.
Bekele said the average yield of wheat at the national level was 2.5 ton per hectare in 2015/16 which now has increased to 2.8 ton per hectare, and this increase in yield is due to the use of improved technologies which also includes the recently released varieties by the partners.
In addition, the center is building the national capacity of National Agricultural Research System (NARS) by training Ethiopian researchers every year on wheat improvement and related technologies in Mexico, according to the country representative.
He said the center has developed a joint project with Ethiopian Institute of Agricultural Research and submitted it to the Federal Ministry for Economic Development and Cooperation (BMZ) of Germany.
If approved, "we will train people, have some machinery for land leveling and also drainage system. In that case we would expand the activities now initiated by the government to produce more wheat under irrigation. So, we are part and parcel of what is going in lowlands at the present," the country representative explained.
Bekele further noted that as climate is changing and new diseases emerging, resistant varieties that tolerate the new emerging races of rusts have to be adopted so that farmers could improve production and productivity to close the gap between supply and demand.
The country representative underscored that hard work, policy support, availability of inputs and use of machinery are of course needed to become self-sufficient.
For close to half a century, Ethiopia has been importing wheat to provide for local consumption, with the quantity of imported wheat gradually increasing to meet the growing local demand.
The implementation of the lowland wheat project is expected to contribute to achieving import substitution efforts in the long-term, and also have an immediate positive impact on improving the livelihood of the farmers and pastoralists residing in the implementation areas.