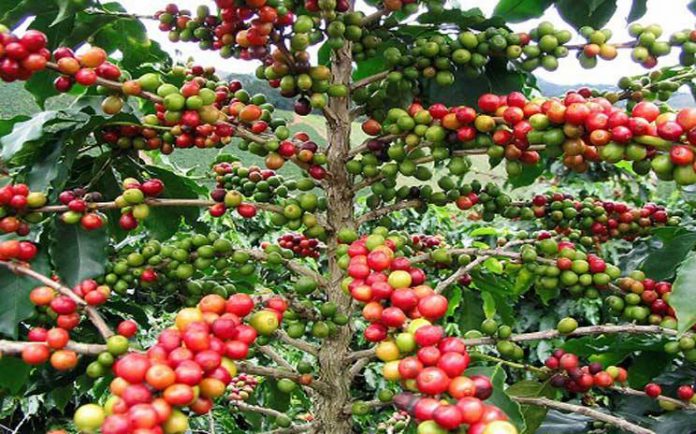 ENA,February 28/2020 Ethiopia has commenced pruning and capping multiple coffee trees over 100, 000 hectare lands aiming to boost its Arabic coffee production.

Ethiopian Coffee and Tea Authority told ENA that coffee pruning and capping, was started last month, aimed at refreshing old coffee trees and improving productivity.
Reports showed that Ethiopia's annual coffee production is estimated at 500,000 metric tons, where its exports are some 230,000 metric tons per annum.
Director-General of the Authority, Adugna Debela said the launching of coffee pruning and capping is one of the alternatives being applied to increase productivity in Ethiopia.
"Though we provided effective cares for the coffee plants, we only harvest about 7 quintals per hectare because most of the coffee trees are already aged the trees are not quite enough to give better production. So, we need to refresh them," he said.
Ever since its discovery, coffee has played a major role in securing the lion's share of the Ethiopian economy, which is also the main export item accounting for about 34 percent of the value of all export commodities in 2019.
So, the country is striving to maximize its capacity of coffee production through various measures including pruning and capping coffee trees, Adugna said. The pruning and capping will stay for two months.
After three years the Authority is expecting over 200, 000 tons of additional coffee beans as pruned coffee trees have the capacity to give more production than unpruned ones, he added.
In addition to pruning coffee trees, replacing the old one with improve seedling is also the other alternative that the Authority is focused to increase coffee productivity, he elaborated.
Supported by the European Union CAFÉ Project, the Authority is working with several institutions including Jimma University in its move to organize unemployed youth to grow improved seedling selected by researchers aiming to distribute to coffee grower farmers.
"We are working with the Jimma Agriculture to study on selecting improved seedling to replace old coffee trees with a new one. So our work in this manner is funded by the European Union through a project called EU-CAFÉ," he said.
The EU CAFE project which launched by the European Union last September with a fund of about 15 million Euros is planned to support Ethiopian coffee sector in three primary coffee growing regions in the coming five years, it was learned.
It is estimated that Ethiopia has over 320,000 hectares of coffee trees mostly grow in Oromia, Amhara, Gambella, Hareri and Southern Nations, Nationalities and Peoples'Regional States.