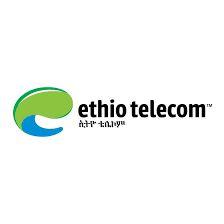 ENA.February 27/2020 Ethio telecom announced today. major tariff reduction on fixed broadband internet services and services improvement. 
A 69 percent tariff reduction has been made for residential fixed broadband internet service. Accordingly, a 1Mbps internet service monthly fee which was Birr 978 is reduced to Birr 499. The reduction of tariffs applicable to other Mbps has also been made, lifting the maximum 10 Mbps internet service to residential customers to 50 Mbps.  
Similarly, a 65 percent reduction has been introduced to enterprise fixed broadband internet customers.
Up to 72 percent tariff reduction is also made for enterprise broadband Virtual Internet Private Network (VPN) customers.
In addition, service subscription fee as well as deposit requirement for new customers have been removed and reconnection fee for existing customers is free of charge.
Besides, the company has introduced mechanisms which enable customers to buy fixed broadband internet devices with twelve months installment payment, it was learned.
Ethio telecom CEO, Frehiwot Tamiru said during the announcement that the services improvement on fixed broadband service would play a vital role in the country's development endeavor and livelihood improvement of nation.
The services improvement on fixed broadband includes improving the existing broadband infrastructure capacity, deploying new infrastructure, expanding reliable and secure broadband services and major tariff reduction, among others.
With this reduction, existing fixed broadband internet service subscribers will be upgraded to a minimum of three times higher than the current internet speed, the CEO added.
According to her, telecom service in general and broadband internet service in particular is an indispensable driver of economic development and diversification for technological and social transformation at individual, business and government levels.
Citing different studies, Frehiwot stated that 10 percent increase in fixed broadband penetration would result in an increase of about 1.4 percent GDP growth in developing countries.
In this regard, she emphasized the need to work together with different partners, including those engaged in producing telecom devices.
The company is committed towards the development of advanced telecom infrastructure that enable it to provide quality and reachable broadband internet services in order to support the country's effort towards development, the CEO pointe out.
During the first half of this Ethiopian fiscal year, Ethio telecom has earned over 22.4 billion birr revenue from its service sales.
Currently, the national telecommunication density stands at 45.4 percent with mobile voice subscribers representing 44.03 million, data and internet users 22.74 million, and land-line service subscribers 1.01 million.