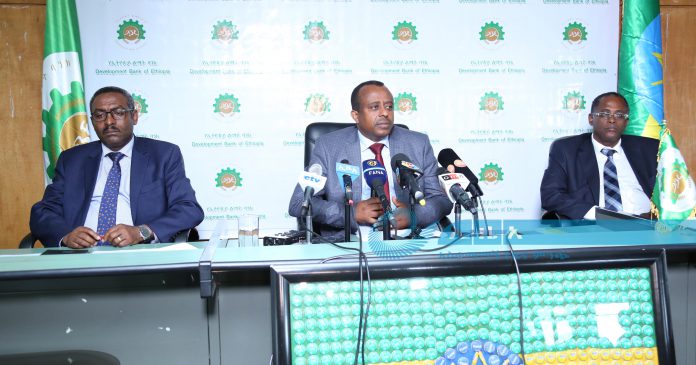 Addis Ababa February 27, 2020 ( ENA) The Development Bank of Ethiopia (DBE) disclosed that it has earned 951.6 million Birr profit before tax during the last six months of the Ethiopian budget year.
Briefing journalists today, DBE President Haileyesus Bekele said the earned amount has shown 228 percent increase when compared to that of same period last year.
He attributed the success to the utmost and collaborative effort of employees, the board and the executive management as well as reduction of non-performing loans (NPLs).
The bank has also disbursed 4.4 billion Birr loan and collected birr 4.51 billion, it was learned.
According to the president, the performance has shown increment in loan approval and collection by 4 percent and 125 percent, respectively, as compared to same period last year.
Haileyesus revealed that DBE has started implementing its five-year strategic reform plan based on studies. The strategic reform plan was designed by taking into consideration the homegrown economic reform of the country and the objective realities of the bank.