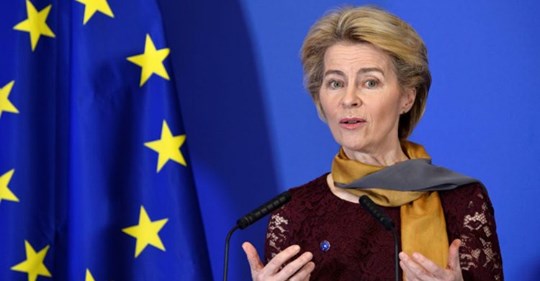 ENA February 26/2020 President of the European Commission, Ursula von der Leyen, will arrive in Addis Ababa on Thursday for the 10th EU-African Union (AU) joint meeting scheduled to be held in Addis Ababa from February 27- 28, 2020.

She will be accompanied by 20 commissioners and the EU High Representative for Foreign Affairs and Security Policy, Josep Borrell.
The meeting will focuses on key issues of common concerns including growth, employment, green and digital transition, peace and security, governance as well as mobility and migration.
Before leaving Brussels, the President said "Europe and Africa are natural partners. We have a historical bond and we share many of today's challenges."
One of the main goals of the meeting is to capitalize on the green and digital transformation of African and European economies to create opportunities for young people, she noted.
The EU and AU will discuss on how to build cooperation between Africa and Europe to tackle key challenges facing both continents, she pointed out.
The meeting will also be an opportunity for the EU to consult with its African partners on the forthcoming Integrated Strategy for Africa, which the President Ursula von der Leyen, has pledged to draft in the first 100 days of her mandate to be presented in early March.
The presentation of the document will trigger a wider consultation process leading up to the May 2020 EU-AU Ministerial Meeting in Kigali, Rwanda and the forthcoming October EU-AU Summit in Brussels, where both sides will agree on a common approach to shared priorities.