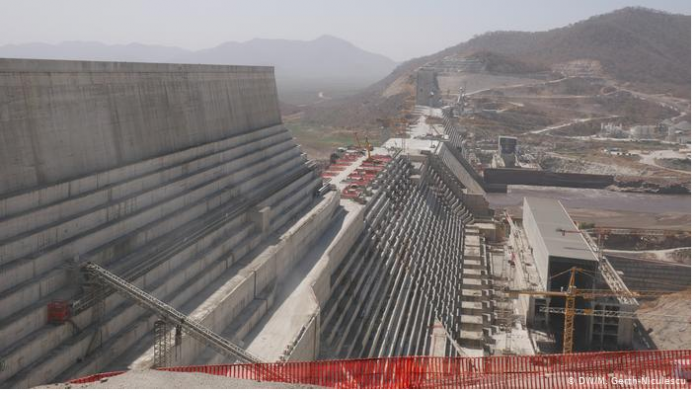 Addis Ababa, February 26/2020(ENA) Ethiopia pulled out from trilateral negotiation with Egypt and Sudan on Grand Ethiopian Renaissance Dam (GERD) scheduled to take place in Washington D.C. from February 27-28, due to unfinished consultation with national stakeholders.

According to the Ministry of Water, Irrigation and Energy, Ethiopia's negotiation team will not come to the table without coherent consultations as it has not yet completed discussion with domestic experts and stakeholders.
Ethiopia, Egypt and Sudan have been conducting extensive talks for almost eight years since the beginning of the construction of GERD to resolve their difference on the use of Nile Waters, it was indicated.
The three countries held U.S and World Bank brokered round of talks on Grand Ethiopian Renaissance Dam in their move to resolution for their deviation on the use of Nile Waters.
Regardless of persistent cynicism and resistances, Ethiopia, Egypt, and Sudan are on a fast-track negotiation to sign a inclusive accord regulating the filling and operation of the GERD.
Ethiopian News Agency has confirmed today from the ministry that Ethiopia has excluded itself from the upcoming GERD talks due to the country needs more time to sort-out major differences on technical issues.
Foreign Minister Gedu Andargachew recently said progress in talks on GERD had been made but more negotiations are needed.
However, Ethiopia scholars and the people at large rebutted the flaws tied up on the trilateral negotiation and observers are imposing beyond their role as the ultimate win-win solution is sustainable towards the water use of Nile River.
During his latest visit to Ethiopia U.S Secretary of State, Mike Pompeo reaffirmed that "Our mission is not to impose a solution but to monitor and bring the three countries together. We see each country is interested in the concerns of the other two countries."
It is to be recalled that in a meeting held in Washington earlier this month, the three countries agreed to continue negotiations until the final agreement is reached.