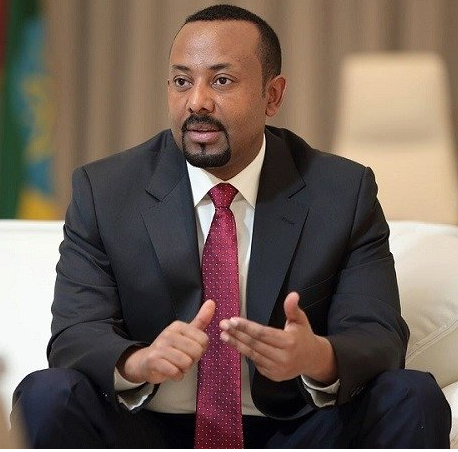 Addis Ababa, February 25/2020 Abiy lauded South Sudan President, Salva Kiir and all the parties for the momentous achievement in the implementation of the Revitalized Agreement on the formation of unity government.
The formation of coalition transitional government is "a source of great satisfaction to our regional organization, the IGAD," Abiy said commending the immense role IGAD played to bring lasting peace and stability in the country.
The Prime Minister also congratulated Salva Kiir Mayardit for assuming the Presidency of the Transitional Government.
"As always and whenever there is the call from the South Sudanese people and the Transitional Government, my Government stands ready to extend the necessary support," Abiy affirmed.
He expressed his confidence in that IGAD, the African Union and the International Community will be with the leadership of the country through the efforts to transform South Sudan during the transition period.
The power-sharing accord between President Salva Kiir and rival faction leader Riek Machar sparks hope to ending the six years conflict in South Sudan, which has killed some 400,000 people and displaced millions more.
The unity government formation is also based on a 2018 revitalized peace deal signed in Ethiopia.
According to the agreement, the government and opposition groups are tasked with establishing a unified national army to avoid duplication of violence that ruined a 2015 peace agreement.
Riek Machar, the Sudan People's Liberation Movement-In Opposition (SPLM-IO) leader, was among four vice-presidents sworn in on Saturday in the capital, Juba, in a power-sharing deal.