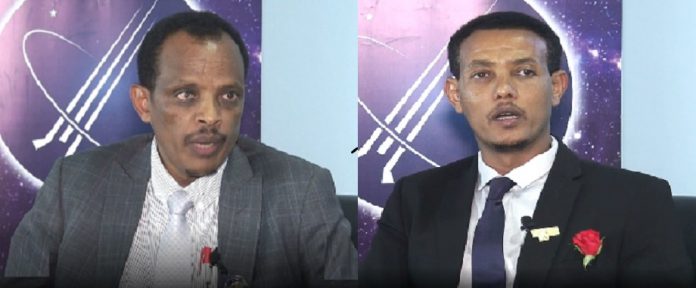 ENA February 26/2020 Ethiopian Space Science and Technology Institute (ESSTI) said satisfactory technology and knowledge transfer has been observed in ETRSS-1 Project since the beginning of the project.

In an exclusive interview with ENA, Ethiopian Space Science and Technology Institute Director General, Solomon Belay said Ethiopian professionals have built capacity and technology transfer attained.
The director-general said: "We have got immense capacity building in space science as our professionals were trained and can operate the satellite. There is also good technology transfer."
According to Solomon, the country is in a way luck as its first satellite was successful; and above all sent high quality images after two months of its launch.
Space science has been receiving good support from the government and the public, he added.
ESSTI Satellite Research, Development and Operation Director, Yilkal Chanie said on his part the technology transfer in the satellite project is a milestone for the next grand satellite project in the country.
He added that many engineers of the institute were sent to China, South Korea and Russia for training in order to enhance their knowledge micro-satellite project.
Among the trainees, more than 20 professionals participated in satellite development process, preliminary design, critical design, and operation training in China, the director said.
Yilkal stated that "the technology transfer was big and we are now creating huge capacity. The capacity of the institute which had been limited has been upgraded."

Currently, the follow up activities of ETRSS-1 are fully run by Ethiopian professionals, with some technical support from Chinese professionals, he pointed out.
The project, which has been jointly run with a Chinese engineering team, is expected to be handed over to Ethiopians fully early next month.
The satellite has operated successfully and functioned its activity properly for the past two or more months that has captured best quality images with its multi spectral camera globally, he noted.
The images captured by the multi spectral camera of ETRSS-1 are of best quality and will help provide information for developmental purposes in agriculture, forestry, water resources, and forecast natural hazards, Yilkal further stated.
The Ethiopian Remote Sensing Satellite (ETRSS-1) of the country's first Earth observation satellite that was successfully launched on December 20, 2019.